Otto Jukebox
beta
Your music. Non stop.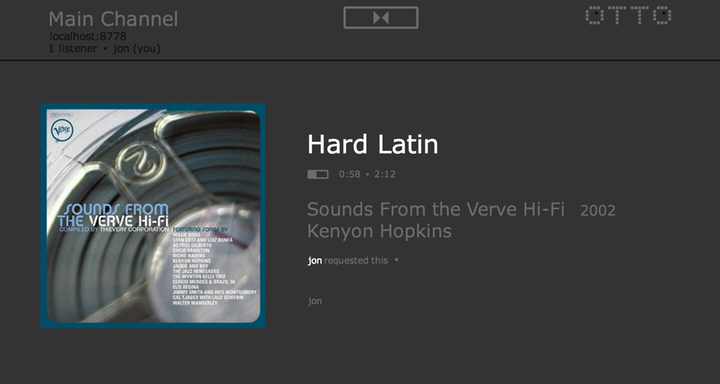 Otto is an audio jukebox that gracefully organizes, plays, and streams your very large music collection.
Otto enables multiple people to centrally organize their music while keeping their files separate. Otto knows who is listening and picks tracks preferentally from their collections (with a curveball or two thrown in).
It is always picking and playing your music with a never ending playlist. Anyone can play DJ and queue up requests. There is an integrated chat room so you can argue about it.
All albums by year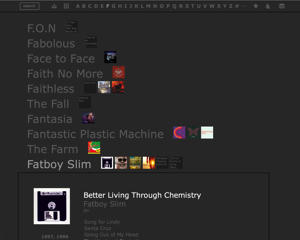 Browsing by artist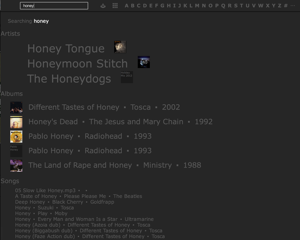 Search
Album stacks
Its web based interface allows you to connect to it from multiple devices. Many people can listen to the same channel of music at the same time. It has multiple channels.
Otto simplifies and unifies a number of open source music playing and streaming packages into one very easy to use application. It enables streaming playback and browsing / playlist control by almost any device that supports a web browser, no dedicated client software needed!
Rediscover your music.
Note: On OSX you may get a dialog with message "the identity of the developer cannot be confirmed." and it won't let you run Otto. To get past this, control-click on the Otto.app and select "Open" from the pop-up menu. This will get you a dialog with the option to open the app anyway. This page shows how to use this workaround (but for Firefox instead of Otto).
Note: This is beta software. It still has some rough edges.